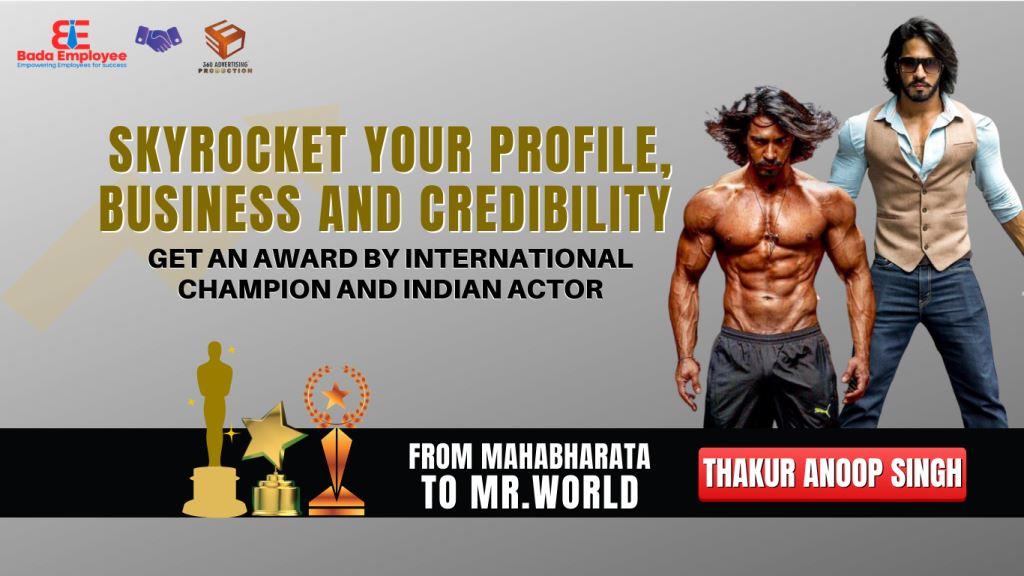 Bada Employee in association with 360 Advertising Production presents- "AWARD SHOW WITH THAKUR ANOOP SINGH"
85% people noticed Massive Growth in their Business, Profession and Credibility in market when they receive Awards by Big Celebrities.
DONT MISS THIS GOLDEN OPPORTUNITY
REGISTRATION FEE RS 100 ONLY (NOMINATION ONLY)
After screening, team will contact you for further fee and Final Registration Process. Rs 100 is only for Nomination screening and non-refundable.
For any enquiry, WhatsApp at 9811234122